Free & Fast
Delivery
Free Shipping for all the Products.
Order Now get Door Step.


Expert Advise
Given
You can always talk to our Ferments & Dietitians if any doubts.


Order Online
24/7
Dispatch within 6 Hours
Trusted Payments Gateway.

Free
Replacement
Problem with our product ?
Replaced if not working.
1 KOMBUCHA SCOBY WITH 1/2 CUP KOMBUCHA STARTER
QUANTITY: 1 Kombucha scoby with 1/2 cup Kombucha Starter, Free Shipping any where in India.
ORDER NOW SAME DAY DELIVERY WITHIN BANGALORE
HOW TO ORDER
 We accept order over Online /Whatsapp / Email.
1. We ship all over India. 
2. Payment to be done through Google Pay / PayTm / Bank Transfer while ordering. Please share complete address details through WhatsApp.
3. On receipt of payment, we ship within 24 hours (same or next working day) and share the consignment copy with tracking details.
4. Our starter Kefir grains or Kombucha Scoby will be live and active upto 18 days in the parcel. It will reach within 2-5 days based on your location. If it does not reach before 18th day from the date of dispatch, we will send a replacement on 19th day. The courier tracking will be online.
5. We pack starter in the BPA free pet bottles with sealed air tight cap.
DESCRIPTION
Starter Kit includes Kombucha Scoby to ferment minimum 1 liter per batch.
We offer Kombucha Scoby disk soaked in fermented Kombucha Tea through courier. The Scoby will be fresh, active and healthy upto 15 days in transit.
HOW DO WE SEND THE KOMBUCHA SCOBY TO YOU?
We send by courier within same or next working day
We send the started culture in a pouch safely packed.
The Kombucha will be safe in packing for 15 days, the courier will reach within 2-5 working days anywhere in India.
100% CULTURED & ORGANIC GRAINS
Live Bigger sized Grains (High Quality Grains)
Cultured with organic milk (Green grass fed cows milk)
No artificial sweeteners added
Kefir grains & Kefir drinks to Nutritionists and Doctors
Build Immunity & Fights Allergy
We provide service all over India
We are FSSAI Registered
We are SSL Certified
We use organic products during the process of fermentation
We provide Free Double mesh strainer, Instruction, E-Book & Courier Charges
We provide best quality grains in the market with extra good bacterial strains
We pack it air tight with five layer protection
If any questions or queries you can contact us: 8762683236
PREPARATION
EQUIPMENT'S NEEDED


Clean Glass Jar (Jar mouth to be wide enough to put your fingers/scrubber to wash thoroughly)
Kitchen Towel / Close knit cloth (To avoid house flies and dust)
Rubber Band (To tighten the cloth covering the jar mouth)
INGREDIENTS NEEDED
(FOR 1 LITER BATCH) (PROPORTIONATELY YOU CAN INCREASE THE VOLUME OF THE BATCH)
1 Kombucha Tea scoby + Starter Tea
1 Liter Drinking Water
2 Tablespoon Organic Black or Green Tea Leaves or 2 Bags of Tea Leaves
4 Tablespoon Sulphurless Sugar
Rubber band
Breathable Cloth to cover
PREPARATION METHOD
Boil the water in a vessel, remove the vessel from the stove and add tea leaves or dip the tea bags and let it remain.
Add the sugar and dissolve it.
Allow the brewed tea to rest until the tea reaches the room temperature.
Pour the clear tea (without any leaves, residue or tea bag) to the glass jar, make sure the tea should not reach the brim of the jar.
Place the Kombucha scoby disk and pour the starter tea, allow some space between the brim and tea.
Cover the mouth of the jar with clean cloth and fasten with rubber band to avoid insects.
Place the jar in a well ventilated room, away from children and sunlight.
Ferment for minimum 7 days for a light taste of Kombucha tea, maximum 15 days for a stronger taste. You can notice a layer of Scoby (baby scoby) produced on the surface of the tea, wait until the baby scoby gets firm and you smell a pleasant aroma of fermentation.
Once you are ready to take out fermented tea, save the mother scoby and baby scoby along with sufficient starter tea for next batch.
Bottle the fermented Kombucha tea and store in fridge for consumption. You can also flavor the tea with mint leaves, basil leaves, ginger, lemon pieces, berries etc.,. after bottling.
IMPORTANT NOTE:
Kombucha Tea contains high quantity of good bacteria and yeast, and it will be acidic in nature (healthful lactic acid, pH around 3-5) Few of them with low immunity will react differently, so we would advice everyone to start this drink in low quantity (1 or 2 spoons per day to start for 2-3 days), if you are comfortable you can increase the quantity gradually over a period of time.
Kombucha is not recommended for children under 5, pregnant women, lactating women and people who had surgery.
WE DELIVER KEFIR & KOMBUCHA SCOBY ALL OVER INDIA
Quick Links
YOU CAN CALL US OR WHATS-APP TO PLACE YOUR ORDER: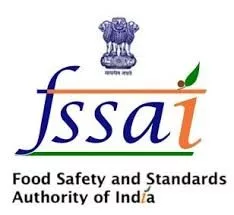 Disclaimer : The information on our website is not purposed to replace professional medical diagnosis, treatment or even advice. You should always consult a qualified healthcare professional with questions about any medical condition. The information provided is not a substitute for medical or psychological treatment. 
Always seek the guidance of a qualified health provider before making any adjustments to medications or treatments or when starting new medications or treatments. The Food and Drug Administration or any official accredited government food safety regulators have NOT evaluated statements contained herein. These products are not intended to diagnose, treat, cure or prevent any disease. Happylivecultures.in (Matru Probiotic Cultures) does not accept any responsibility for any harm or loss from the information provided and products offered on this website which may result from failure to consult with the appropriate health authorities, and readers are solely responsible for the risk of any such injuries that may arise from these circumstances. All information is provided for informational purposes only.
"Good Health Starts From Strong Gut." — Darshan Saravana