Water kefir grains have gained huge popularity amongst the health-conscious community, especially those who prefer dairy-free or are vegan. Rich in probiotics and nutrients, water kefir grains have many health-promoting properties.
Happy Live Cultures is committed to providing its customers with premium quality water kefir grains. All our water kefir grains are organic, 100% genuine, non-GMO, pure, gluten-free, and live. In addition, our grains are big and healthy and are activated so that you can use them straight away. 
(FREE: Double mesh strainer, Instruction manual & courier service)
Happy Live Cultures is delighted to know that you want to add this powerful punch of probiotics that offers many impressive health benefits to your daily routine. We provide you with premium-quality water kefir grains. You can easily order these plump, translucent grain-textured bacterial cultures on Happy Live Cultures. 
Learn more about water kefir grains and how Happy Live Culture's water kefir grains differ from others.
ORDER NOW SAME DAY DELIVERY WITHIN BANGALORE
HOW TO ORDER
1. We ship all over India.
2. We accept orders over Whatsapp / Email.
2. Payment is to be done through Google Pay / PayTm / Bank Transfer while ordering. Please share complete address details through WhatsApp.
3. On receipt of payment, we ship within 24 hours (same or the next working day) and share the consignment copy with tracking details.
4. Our starter Kefir grains or Kombucha Scoby will be live and active for up to 18 days in the parcel. It will reach you within 2-5 days based on your location. If it does not reach before the 18th day from the date of dispatch, we will send a replacement on the 19th day. The courier tracking will be online.
5. We pack starters in BPA-free pet bottles with sealed air-tight caps.
You can make your own dairy-free water kefir probiotic-rich drink,  water kefir, and fruit juice kefir at your home by purchasing organic kefir starter grains online from us! 
Water kefir grains help you to prepare a carbonated kefir drink using pure water and sweeteners like jaggery powder, coconut sugar or raw cane sugar. You can also prepare fantastic-tasting coconut water kefir, fruit juice kefir, and flavored delicious beverages. 
DESCRIPTION
The package contains Gluten-free water kefir grains & FREE Double Mesh Strainer.
Size of the grains – 2mm to 5 mm.
These grains can be used to ferment jaggery, sugar, fruit juices, and tender coconut water.
Kefir grains are reusable and grow well provided the right feed and atmosphere.
2 tablespoon kefir grains can ferment up to 1/2 liter daily.
We send by courier safely packed, the grains will be fresh, active, and healthy up to 15 days in transit.
The courier will reach within 4-5 working days from the date of dispatch.
HOW DO WE SEND THE KEFIR GRAINS TO YOU?
We send by speed post/courier within the same or the next working day
We pack the water kefir grains in a food-safe plastic container mixed with jaggery to be nourished in transit.
The kefir will be safe in packing for 15 days, the courier will reach within 2-5 working days anywhere in India.
Once you receive you it, unpack, strain the water kefir grains, and add to the fermenting jar with 200-500 ml of room temperature water and jaggery/sugar solution.
Ferment for 24 hours and separate the kefir water and kefir grains following the instructions.
100% CULTURED & ORGANIC GRAINS
Live Bigger sized Grains (High-Quality Grains)
Cultured with organic (Green grass-fed cows)
No artificial sweeteners added
Kefir grains & Kefir drinks to Nutritionists and Doctors
Build Immunity & Fights Allergy
We provide service all over India
We are FSSAI Registered
We are SSL Certified
We use organic products during the process of fermentation
We provide Free Double mesh strainer, Instruction, E-Book & Courier Charges
We provide the best quality grains in the market with extra good bacterial strains
We pack it airtight with five-layer protection
If any questions or queries you can contact us: at 8762683236
PREPARATION
PIECES OF EQUIPMENT NEEDED


Clean Glass Jar (Jar mouth to be wide enough to put your fingers/scrubber to wash thoroughly)
A plastic/nylon strainer (Double mesh nylon strainer is best to separate the grains and ready kefir.)
Kitchen Towel / Close knit cloth (To avoid house flies and dust)
Rubber Band (To tighten the cloth covering the jar mouth)
Plastic/wooden Spoon ( to separate the grains and kefir while filtering)
INGREDIENTS NEEDED FOR 1/2 LITER BATCH
Water Kefir Grains
500 ml of drinking water
3-4 Tablespoon of Organic sugar / Jaggery Powder
PREPARATION METHOD
Preparation Method Of Water Kefir
Add 1/2 liter of drinking and 3-4 tablespoons of sugar/organic jaggery powder to the jar and stir well.
Place the water kefir grains in the sweet water.
Cover the jar mouth securely with a clean kitchen cloth and secure it with the rubber band. 
Place the jar in a well-ventilated place in your kitchen until the kefir is cultured, a minimum of 24-48 hours. You can smell sourness, tastes a bit vinegary and the sweetness is reduced.
Now, you can separate the water and kefir grains using the strainer and plastic spoon.
You can repeat the process for the next batch by placing kefir grains directly into a fresh, clean jar and pouring sweet water.
What are Water Kefir Grains?
Water kefir grains are used for making a fermented, carbonated probiotic drink called water kefir. Water kefir is also called tibicos, Japanese water crystals, and California bees. Water kefir is made by combining sugar/ jaggery water with water kefir grains. Water kefir grains are a starter culture that contains several beneficial bacteria and yeasts. The gelatinous water kefir grains are a symbiotic culture of yeast and bacteria enclosed in a polysaccharide matrix. Water kefir grains produce a slightly tart and effervescent drink. 
This probiotic drink is full of health-promoting properties. Water kefir is ideal for those who are vegan or prefer dairy-free products for health, dietary or personal reasons. Water kefir grains optimize gut health, boost immune function, and help fight off cancer cells. 
Water kefir grains are similar to kombucha, but water kefir grains mainly contain a bacterial population, whereas kombucha contains mostly yeasts. Water kefir grains are not typical grains, and these grains are gluten-free. They offer a wide range of health benefits such as better gut health, enhanced immune system, cancer prevention, and anti-inflammation. Water kefir grains are rich in good bacteria. 
Good Bacterial Strains of Water Kefir Grains
Good bacterial strains make water kefir grains a healthy probiotic beverage. Water kefir grains have good bacteria, just like milk kefir grains. Water kefir grains have a combination of live bacteria and yeasts, and thus it is high in probiotics.
Water kefir grains have both lactic and acetic acid bacteria. The lactic acid bacteria include Lactobacillus and Leuconostoc. The acetic acid bacteria are acetobacter, gluconobacter and gluconacetobacter. It also includes Bifidobacteriaceae and Zymomonas bacteria. Some of the bacteria strains included in water kefir grains are as follows: 
Lactobacillus nagelii
Acetobacter labarum 
Bifidobacterium psychraerophilum
Lactobacillus hordei
Acetobacter orientalis
Bifidobacterium crudilactisand
Lactobacillus hilgardii
Bifidobacterium aquifer 
Leuconostoc mesenteroides
Lactobacillus casei
Zymomonas mobilis
Leuconostoc citreum
Apart from two main yeasts, Saccharomyces cerevisiae, and Hanseniaspora valbyensis, water kefir grains also include some minor yeasts. The yeast strains included in water kefir grains are as follows: 
Dekkera Anomala
Lachancea Fermantati
Zygotorulaspora florentina
Saccharomyces cerevisiae
Dekkera Bruxellensis
Zygosachharomyces s Lentus
Hanseniaspora valbyensis
Why Are Our Water Kefir Grains Different from Others?
At Happy Live Cultures, we provide genuine and traditional water kefir grains. These water kefir grains are organically grown from original grains using conventional methods with organic sugar/ jaggery powder. Here is how our water kefir grains differ from others:
Happy Live Culture delivers fresh water kefir grains. Moreover, they are of exceptionally high quality.
Our water kefir grains are pure, organic, and live. Happy Live Culture never dries or stores the kefir grains in the fridge. We ship the grains to you packed in a food-safe plastic container mixed with sugar/jaggery water for nourishment in transit. 
We at Happy Live Cultures feed our kefir grains organic sugar/ jaggery water. In addition, we carefully cultivate our grains so that they have plenty of healthy bacteria strains.
Our water kefir grains are pure, GMO-free, 100% organic, gluten-free, and 100% genuine. We are FSSAI registered. 
Benefits of Water Kefir Grains
Water kefir grains are an all-natural probiotic drink that is full of health-promoting properties. Because of the several health benefits water kefir grains offer, they have become quite popular among health-conscious people. Here are some of the benefits of water kefir grains:
Rich in Beneficial Bacteria
Water kefir is rich in probiotics. Probiotics are good bacteria found in our gut that play an important role in boosting our immune function to cancer prevention and beyond. Water kefir grains contain a mix of beneficial yeast and bacteria.
Some research shows that consuming water kefir grains helps in decreasing the growth of specific cancer cells. Studies have found that water kefir grains effectively control the growth of breast cancer cells and colon and blood cancer cells. In addition, water kefir grains are rich in probiotics, enhancing immune function and potentially supporting cancer prevention.
Including water kefir grains in your daily diet helps boost your immune system. Certain probiotics in water kefir grains help minimize the risk of intestinal infections, urinary tract infections, and respiratory infections. It also suppresses the inflammatory response triggered by diseases like asthma. 
Water kefir grains are made with water and sugar, and thus it is a good option for people who want to avoid dairy products. Water kefir grains are perfect to increase the consumption of probiotics for those on a dairy-free or vegan diet. In addition, it boosts their gut health.
⦁ kefir is more beneficial than yogurt
⦁ kefir is a rich source of nutrition and also improves lactose intolerance and boosts vital energy
⦁ Kefir improves the gut and digestive system and balances the appetite
⦁ kefir strengthens bones and lowers the risk of osteoporosis
⦁ kefir workout for weight loss and lower the risk of obesity
⦁ kefir improves skin and helps with anti-aging fitness
⦁ kefir may help you to get rid of asthma
⦁ kefir improves the digestive system and helps to cure irritable bowl system
⦁ kefir improves the immune system and fights against infection and allergies
⦁ kefir improves gut health and aligns the digestive organs
⦁ kefir is a good remedy to cure acne
⦁ kefir may reduce insulin resistance and lower the risk of diabetes
⦁ kefir controls blood pressure and reduces bad cholesterol
⦁ kefir is rich in calcium protein vitamin b12 vitamin k and biotin
⦁ kefir helps in stress management and other anxiety issues
Where To Buy Water Kefir Grains
You can buy premium quality water kefir grains at Happy Live Cultures. We deliver water kefir grains all over India. Moreover, we provide you with all details on how to make kefir. We also give you a detailed instruction manual. So, check out our water kefir grains collection and buy a water kefir starter kit today.
Call us to know more about our water kefir grains. To place orders, you can either call us or WhatsApp us.
WE DELIVER KEFIR & KOMBUCHA SCOBY ALL OVER INDIA
Quick Links
YOU CAN CALL US OR WHATSAPP TO PLACE YOUR ORDER: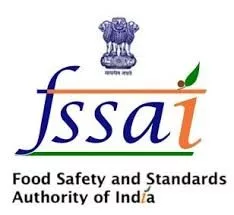 Disclaimer: The information on our website is not purposed to replace professional medical diagnosis, treatment, or even advice. You should always consult a qualified healthcare professional with questions about any medical condition. The information provided is not a substitute for medical or psychological treatment. 
Always seek the guidance of a qualified health provider before making any adjustments to medications or treatments or when starting new medications or treatments. The Food and Drug Administration or any official accredited government food safety regulators have NOT evaluated statements contained herein. These products are not intended to diagnose, treat, cure, or prevent any disease. Happylivecultures.in (Matru Probiotic Cultures) does not accept any responsibility for any harm or loss from the information provided and products offered on this website which may result from failure to consult with the appropriate health authorities, and readers are solely responsible for the risk of any such injuries that may arise from these circumstances. All information is provided for informational purposes only.
"Good Health Starts From Strong Gut."

— Darshan Saravana