Coconut water kefir has become a new superfood because of the incredible health benefits this potent and clean beverage offers. In addition, this refreshingly zingy, slightly effervescent probiotic drink is a dairy-free alternative to milk kefir.
100% CULTURED & ORGANIC GRAINS
Happy Live Cultures brings you this wonder elixir full of healthful properties. Our coconut water kefir grains are organic, GMO-free, 100 % genuine, pure, live, and gluten-free. Moreover, we provide our customers with premium-quality coconut water kefir grains. So, make your own dairy-free coconut water kefir by purchasing organic kefir starter grains from us. It is very easy to order coconut water kefir grains on Happy live Cultures. In addition, we offer everything you will need to start making your own coconut water kefir at home easily. 
Learn more about coconut water kefir grains and how Happy Live Culture's coconut water kefir grains differ from others.
ORGANIC COCONUT WATER KEFIR GRAINS 
(FREE: Double mesh strainer, Instruction manual & courier service)
PRODUCT GALLERY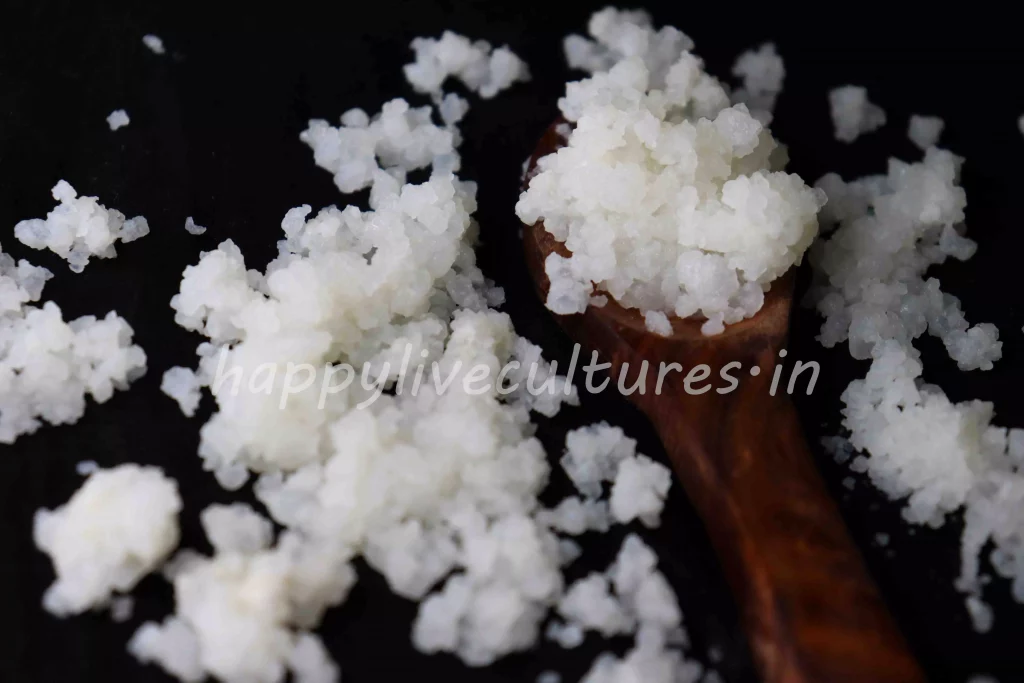 You can make your own diary-free coconut kefir probiotic rich drink, coconut kefir at your home by purchasing organic kefir starter grains online from us!
Coconut kefir grains serve you to prepare carbonated kefir drinks using coconut water and sweeteners like organic sugar, coconut sugar, or raw cane sugar.
ORDER NOW SAME DAY DELIVERY WITHIN BANGALORE
HOW TO ORDER
1. We ship all over India.
2. We accept order over Whatsapp / Email.
2. Payment to be done through Google Pay / PayTm / Bank Transfer while ordering. Please share complete address details through WhatsApp.
3. On receipt of payment, we ship within 24 hours (same or the next working day) and share the consignment copy with tracking details.
4. Our starter Kefir grains or Kombucha Scoby will be live and active up to 18 days in the parcel. It will reach you within 2-5 days based on your location. If it does not reach before 18th day from the date of dispatch, we will send a replacement on 19th day. The courier tracking will be online.
5. We pack starter in the BPA free pet bottles with sealed air tight cap.
DESCRIPTION
Package contains Gluten free coconut water kefir grains & FREE Double Mesh Strainer.
Size of the grains – 2mm to 5 mm.
These grains can be used to ferment sugar, jaggery water and coconut water.
Kefir grains are reusable and grow well provided the right feed and atmosphere.
2 tablespoon kefir grains can ferment upto 1/2 – 1 liter daily.
We send by courier safely packed, the grains will be fresh, active and healthy upto 15 days in transit.
The courier will reach within 4-5 working days from the date of dispatch.
HOW DO WE SEND THE KEFIR GRAINS TO YOU?
We send by courier within same or next working day
We pack the coconut kefir grains in a food safety plastic container mixed with sugar to be nourished in transit.
The kefir will be safe in packing for 15 days, the courier will reach within 2-5 working days anywhere in India.
Once you receive you it, unpack, strain the coconut kefir grains and add to the fermenting jar with 200-500 ml of coconut water with 1 tablespoon of sugar in the first batch.
Ferment for 24 hours and separate the kefir coconut water and kefir grains following the instructions.
Bigger-sized Grains (High-Quality Grains)
Cultured with organic
No artificial sweeteners added
Kefir grains & Kefir drinks to Nutritionists and Doctors
Build Immunity & Fights Allergy
We provide service all over India
We are FSSAI Registered
We are SSL Certified
We use organic products during the process of fermentation
We provide Free Double mesh strainer, Instruction, E-Book & Courier Charges
We provide the best quality grains in the market with extra good bacterial strains
We pack it air tight with five-layer protection
If any questions or queries you can contact us: at 8762683236
PREPARATION
EQUIPMENTS NEEDED


Clean Glass Jar (Jar mouth to be wide enough to put your fingers/scrubber to wash thoroughly)
A plastic/nylon strainer (Double mesh nylon strainer is best to separate the grains and ready coconut kefir water.)
Kitchen Towel / Close knit cloth (To avoid house flies and dust)
Rubber Band (To tighten the cloth covering the jar mouth)
Plastic/wooden Spoon ( to separate the grains and kefir water while sieving)
INGREDIENTS NEEDED
Coconut Kefir Grains
250- 1000 ml of coconut water
Organic sugar (Optional)
PREPARATION METHOD
Preparation Method Of Coconut Kefir
Pour coconut water over your kefir grains in a clean glass jar. We suggest you not fill your jar all the way to the brim of the jar.
Add 1-2 tablespoons of sugar for the first batch of coconut water.
Give a gentle stir to the coconut water and kefir grains using plastic spoon.
Cover the jar mouth securely with clean kitchen cloth and secure with the rubber band.
Place the jar in a cool and well ventilated place in your kitchen until the kefir is cultured.
Start checking your kefir at about 12 hours. It can take 24 hours or more to get your kefir to set the way you like it. Use your eyes and your nose, the coconut will turn bit cloudy, smells sour and sweetness reduced.
Now, you can separate the coconut water and kefir grains using the strainer and plastic spoon.
You can repeat the process for next batch by place kefir grains directly into a fresh, clean jar and pour new coconut water on top. Leave on the counter to immediately start another batch.
What are Coconut Water Kefir Grains?
Coconut water kefir is a probiotic-rich non-dairy beverage. It is made by fermenting coconut water with kefir starter cultures. It is highly nutritious and healthy. This great probiotic beverage contains potassium, minerals, and vitamins. It offers all the benefits of traditional kefir along with the nutrients in coconut water. All you need to do is combine kefir grains with coconut water and some sugar and allow it to sit for a day until it has colour and bubbles form on the top. Drinking coconut water kefir greatly benefits your digestive health. Moreover, consuming coconut water kefir is ideal for replenishing your body's potassium reserves. This potent beverage is low in sugar and packed with probiotics and electrolytes.
The fresh, fizzy, and delicious beverage is lactose-free and gluten-free. In addition, coconut water kefir supplies beneficial bacteria to your gut that boosts your immune system and digestive system and help fight infections. So, apart from being rich in probiotics, it is also loaded with excellent benefits of coconut. You should add this true health tonic and wonder elixir to your diet to improve your gut health, cleanse the body, reduce the risk of osteoporosis and improve overall bone health.
One of the foremost widespread various uses of water kefir grains is its ability to create delicious healthy kefir . All you wish is real water kefir grains.It combines the health edges of each coconut water and kefir. A refreshing low-sugar variety that is filled with electrolytes and probiotics. The style is that of a rather effervescent somewhat sour. For those that love the additional flavor or additional kick, attempt a second ferment with fruit or juice. Coconut water kefir contains concerning the maximum amount K as a banana will facilitate stop the loss of bone mineral density and scale back the chance of pathology. According to one study Trusted supply, high dietary K is related to reduced risk of stroke and reduced incidence of death from all causes in older girls. Another study asserts that K protects men from stroke.
Good Bacterial Strains of Coconut Water Kefir
The grains used to make coconut water kefir are known as SCOBY- Symbiotic Colony of Bacteria and Yeast. Coconut water kefir contains many major strains of friendly bacteria and yeasts. These bacteria and yeast support digestive function and immune health.
The friendly bacteria include:
Lactobacillus Caucasus
Leuconostoc
Acetobacter
The beneficial yeast belongs to the Streptococcus species.
How Our Coconut Water Kefir Grains Different from Others?
At Happy Live Cultures, we offer genuine and traditional coconut water kefir grains. These grains are organically grown from original grains using conventional methods. You can make the rich-probiotic drink by using the coconut kefir grains with coconut water and a sweetener like a coconut sugar, organic sugar, or raw cane sugar. Here is how our coconut water kefir grains differ from others:
Happy Live Culture delivers fresh and alive coconut water kefir grains. Moreover, they are of exceptionally high quality.
Our coconut water kefir grains are pure, organic and live. We ship fresh sealed in a food-grade container with five-layer protection.
We at Happy Live Cultures feed our kefir grains fresh coconut water every day. In addition, we carefully cultivate our grains so that they have plenty of healthy bacteria strains.
Our coconut water kefir grains are pure, GMO-free, 100% organic, gluten-free, and 100% genuine. We are FSSAI registered.
Benefits Of Coconut Water Kefir Grains
Coconut water kefir is coconut water fermented with kefir grains. It contains beneficial bacteria that help stimulate digestion, boost the immune system, and fight potentially harmful bacteria and infection. Coconut water kefir offers many nutritional and health benefits such as:
Potassium found in coconut water kefir is almost equivalent to potassium found in a banana. Potassium reduces the risk of stroke and osteoporosis and prevents the loss of bone mineral density.
Probiotics are good bacteria or yeast found in our gut. These healthy and good bacteria fight potentially harmful bacteria and do not let them enter our gut. Probiotics help in digestion and aids in maintaining a healthy PH in our intestines. In addition, probiotics help in treating several diseases, including urinary tract infections, diarrhoea, bacterial vaginal infections, respiratory infections and inflammatory bowel diseases.
People with lactose intolerance can easily consume coconut water kefir as it is dairy-free. It is well tolerated by those who are lactose intolerant. Coconut water kefir is also gluten-free and hence suitable for people having gluten sensitivity or celiac disease.
Coconut water kefir is rich in probiotics, especially Lactobacillus kefir, and kefiran. These bacterial strains are antimicrobial and defend against harmful bacteria. In addition, the probiotics in coconut water kefir boost the immune system and inhibit many predatory bacteria growths. 
Consuming coconut water kefir is an excellent way to keep your gut healthy. Coconut water kefir enhances the functioning and health of your digestive system. Coconut water kefir naturally contains lauric acid and is great for digestion. In addition, it provides protection against gastrointestinal infections, worms and viruses.
Allergies and Asthma Remedy
Coconut water kefir has live microorganisms which aid the immune system in naturally suppressing allergic reactions. The live microorganisms also help change how the body responds to the systemic outbreak points for allergies.
Where To Buy Coconut Water Kefir Grains?
You can buy premium quality coconut water kefir grains at Happy Live Cultures. We deliver coconut water kefir grains all over India. Moreover, we provide you with all details on how to make kefir. We also give you a detailed instruction manual. So, check out our coconut water kefir grains collection and buy a coconut water kefir starter kit today.
Call us to know more about our coconut water kefir grains. To place orders, you can either call us or WhatsApp us.
Probiotics square measure live bacteria or yeast that line your gut. They aid digestion and facilitate maintain a healthy hydrogen ion concentration in your intestines. According to a piece of writing in Nutrition in Clinical Practice Trusted supply, there's proof that probiotics could also be helpful in treating or preventing variety of conditions. It's conjointly protein-free and appropriate for those that have disorder .
The mineral profile of coconut water is thus kind of like human plasma, in fact, that in emergency things doctors have injected it intravenously to stop dehydration.6,7 It's additionally been aforementioned that raw coconut water was ordinarily utilized in war II and through the warfare once blood vessel resolution was in brief offer, although there's no current. The microbes in our starter return from AN ancient Turkish culture. Kefir historically contains around seven super-strains of probiotic microorganisms and helpful yeast: In 2007, the Turkish microorganism Society genteel all seven strains along. They then tested every individual strain and located that every one may shield against food-borne pathogens, like cocci, salmonella, Lactobacillus kefir alone was found to fight the toxins made by eubacteria difficile, a bacteria that contributes to chronic and generally deadly symptom.9 as a result of C.
It helps forestall the buildup of urinary organ stones. Credit this to coconut water's high metallic element content. atomic number 20 crystal stones that kind within the urinary organ.
Kluyveromyces marxianus, a helpful yeast, deeply affects blood pressure:
ACE inhibitors (angiotensin-converting-enzyme inhibitor) structure a category of pharmaceutical medicine that open blood vessels. Because ACE inhibitors area unit wont to treat high pressure and symptom coronary failure, scientists area unit exploring the utilization of kefir as a "functional food "Kefir additionally completely affects pressure by supporting higher communication between the gut and therefore the brain.in a very 2018 placental mammal study, a team of international researchers found that 9 weeks of drinking kefir helped restore healthy levels of 4 helpful microorganism within the gut, likewise as a brain accelerator required to control system nervous perform, that reduced high blood pressure. Begin with the Body Ecology Diet Blueprint. The probiotic fungus genus unisporus could be a yeast that produces healthy fatty acids, like hexadecenoic acid (found in palm oil) and palmitoleic acid (found in macadamia tree nuts).Hexadecenoic acid acts as AN inhibitor within the body and could be a supply of fat-soluble vitamin.13 Palmitoleic acid is additionally a signal molecule that helps fight weight gain.14
⦁ kefir is more beneficial than yogurt
⦁ kefir is rich source of nutrition and also improves lactose intolerance and boosts vital energy's
⦁ Kefir improves the gut and digestive system and balances the appetite
⦁ kefir strengthens bones and lowers the risk of osteoporosis
⦁ kefir workout for weight loss and lower the risk of obesity
⦁ kefir improves skin and helps for anti-aging fitness
⦁ kefir may help you to get rid of asthma
⦁ kefir improves the digestive system and helps to cure irritable bowl system
⦁ kefir improves the immune system and fights against infection and allergies
⦁ kefir improves gut health and aligns the digestive organs
⦁ kefir is a good remedy to cure acne
⦁ kefir may reduce insulin resistance and lower the risk of diabetes
⦁ kefir controls blood pressure and reduces bad cholesterol
⦁ kefir is rich in calcium protein vitamin b12 vitamin k and biotin
⦁ kefir helps in stress management and other anxiety issues
WE DELIVER KEFIR & KOMBUCHA SCOBY ALL OVER INDIA
Quick Links
YOU CAN CALL US OR WHATSAPP TO PLACE YOUR ORDER: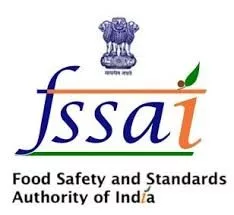 Disclaimer : The information on our website is not purposed to replace professional medical diagnosis, treatment or even advice. You should always consult a qualified healthcare professional with questions about any medical condition. The information provided is not a substitute for medical or psychological treatment.
Always seek the guidance of a qualified health provider before making any adjustments to medications or treatments or when starting new medications or treatments. The Food and Drug Administration or any official accredited government food safety regulators have NOT evaluated statements contained herein. These products are not intended to diagnose, treat, cure or prevent any disease. Happylivecultures.in (Matru Probiotic Cultures) does not accept any responsibility for any harm or loss from the information provided and products offered on this website which may result from failure to consult with the appropriate health authorities, and readers are solely responsible for the risk of any such injuries that may arise from these circumstances. All information is provided for informational purposes only.
"Good Health Starts From Strong Gut."

— Darshan Saravana